Great Dragons Riichi Open
today

End:
place

Heuriger Gehrer




Leesdorfer Hauptstraße 43




2500

,

Baden



Tournament of the austrian riichi championship.
local_activity

Organizer:

Alexander_Doppelhofer

MERS Weight: 2 MERS points
Entry Fee:

€

70.0

Max Competitors: 40 (22 registrations)
Registration End: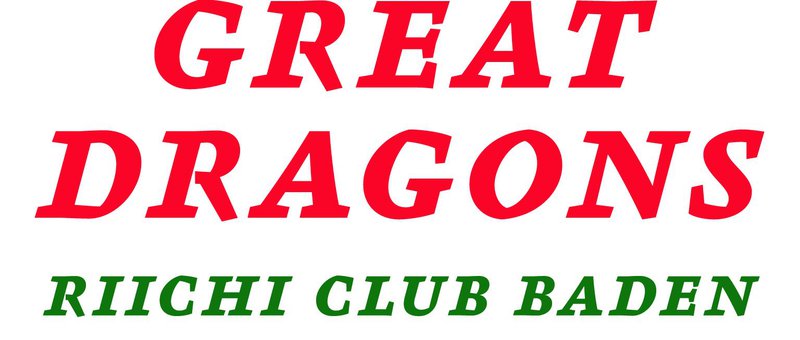 Great Dragons Riichi Open
The tournament will be a two day Riichi tournament with 8 hanchan.
Lunch and coffee breaks with sweets are included in the tournament fee.

There will be prizes for the three best and a consolidation prize for the last player.
All awards are dragon themed!

The tournament will count towards the austrian riichi championship 2023

Scoring will be done with the pantheon tournament system.
TIMETABLE:
SATURDAY
08:30 - 09:00 Registration
09:00 - 09:15 Opening Ceremony
09:15 - 10:45 1st Hanchan
10:45 - 11:00 Coffee Break
11:00 - 12:30 2nd Hanchan
12:30 - 13:30 Lunch Break
13:30 - 15:00 3rd Hanchan
15:00 - 15:15 Coffee Break
15:15 - 16:45 4th Hanchan

SUNDAY
09:15 - 10:45 5th Hanchan
10:45 - 11:00 Coffee Break
11:00 - 12:30 6th Hanchan
12:30 - 13:30 Lunch Break
13:30 - 15:00 7th Hanchan
15:00 - 15:15 Coffee Break
15:15 - 16:45 8th Hanchan
17:00 Award Ceremony

In regards to the new GDPR please read the attached document. By registering you are accepting the terms and conditions outlined in there